In the 1980s, the US Department of Transportation's National Highway Traffic Safety and Advertising Board (NHTSA) successfully changed the conversation about drinking and driving. Most recently, their efforts have contributed to a 20% reduction in deaths driving with alcohol disability. As of 2019, the duo are working to change attitudes about getting behind the wheel of marijuana — a troubling traffic issue that requires more attention as more states allow people to legally consume marijuana.
The Ad Council and the NHTSA are seeking to continue promoting the Safe Driving Initiative, publishing new work as part of their campaign to prevent driving with a substance use disability. Centered around the same slogan, "If you feel different, you drive differently," the new work was created with the help of independent agency Madewell and includes two public service announcements aimed at getting consumers to think about how dangerous a weeding formula really is.
Cannabis consumption is legal in many states – each with their own rules and laws. But one thing hasn't changed in all of these places: driving under the influence of this or any other substance is illegal, not to mention it's not safe either. Although many consumers mistakenly assume that there is no problem when it comes to driving after use, the researchers' findings contradict their "theory." The skills a driver needs to operate the vehicle safely are affected by marijuana, which slows reaction time, impairs judgment of distance, and reduces coordination.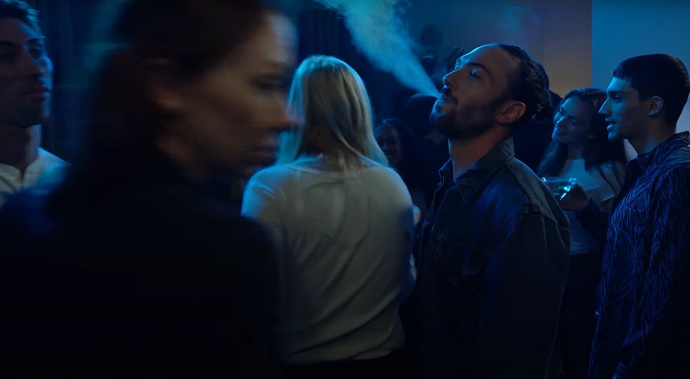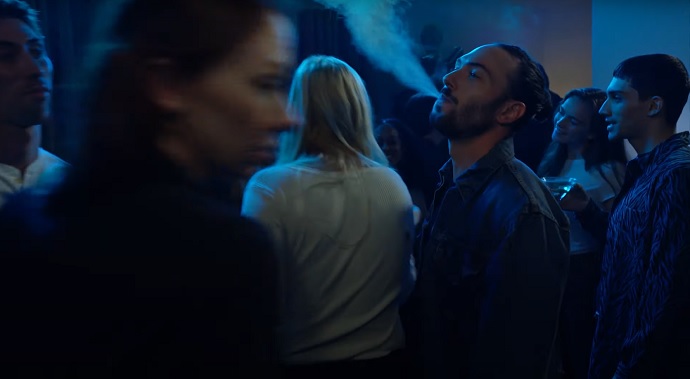 To reach an audience made up of young males who trust their experiences more than the results of experts, the duo decided to encapsulate their message in friendly "packaging," and deliver it to them as if it were coming from one of their mates. "Our strategy was focused on resolving a timeless paradox," said Amber Hahn, senior vice president at Madewell and head of integrated strategy. "We know that young people resist messages from implementers and experts, particularly around topics such as marijuana use. The best way to start changing attitudes and behavior on this issue is to frame it through the lens of their personal experience as if it were coming from a peer."
"This vital campaign educates drivers about the dangers of driving at high speed while reminding them that it is always illegal and do so in a way that speaks openly – not lightly – about our goal," Michelle Hellman, Senior Campaign Development Officer at Ad Council continued.
The 15-second spot, "I'm in an Ad," shows a young man partying with his friends in a room full of smoke. But as he looks at the camera, he reveals the reason for these photos. He's an actor and he's been given exactly 12 seconds to remind people that if they're high, don't drive.
The 30-second segment uses a more humorous approach. A Day Not Camping presents four friends who are all ready to go camping and smoke some marijuana while getting ready to hit the road. They all jump in the car and the driver's seat remains empty because everyone is high. However, they don't give up on their camping plans and decide to have some fun in the front garden instead. Both ads end with the line reminding consumers that "If you feel different, you drive differently."
Since intimidation tactics proved unsuccessful in tackling drug abuse in America, the partners decided to talk about the topic in a more friendly and sensitive way. "Our goal was to create something that spoke differently within the category, and spoke differently about our goal," Madewell Associate Creative Director CJ Thomas concluded. "We didn't want to demonize consuming marijuana or the people who choose to do so. We just wanted to show people that they are having fun and enjoying themselves, while also making the right decision not to drive when they are high."
The campaign will include television, digital video, radio, OOH, digital banner and creative publications. Online TV and video are available from January with other media assets to follow in the second quarter of 2022. The design will be available nationally through a media model donated by the Ad Council.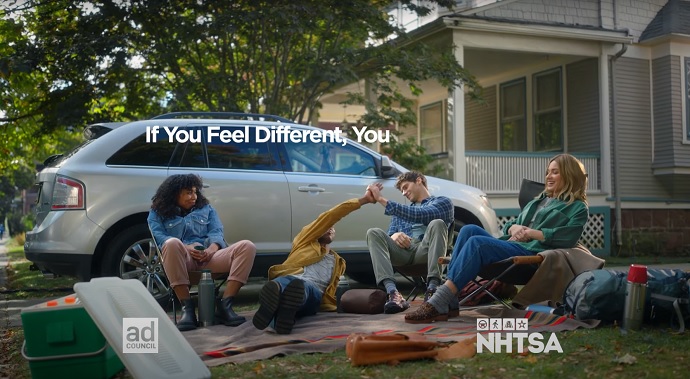 Credits:
Client: Advertising Board
Vice President, Group Campaign Manager: Dzu Bui
Vice President, Campaign Director: Ally Baum
Campaign Manager: Milan Genovese
Assistant Campaign Manager: Diego Villegas
Director of Strategy and Evaluation: Anwar Saab
Customer Sponsor: US Department of Transportation's National Highway Traffic Safety Administration (NHTSA)
Agency: Madewell
CCO, Co-Founder: Chris Sojka
Co-Creative Director: CJ Thomas
Associate Creative Director: Jason Torres
Co-Creative Director: Alex Robart
Designer: Emma Gage
Author: Laura Munoz
Copywriter: Emma Tortsky
Vice President, Customer Services: Gabriela Benitez
Account Manager: Casey Besono
Account admin: Kristen Paterno
Operations Manager: Sandy Sherman
Vice President of Production: Claudette Torosian
First Producer: Colin Nichols
Senior Vice President, Head of Integrated Strategy: Amber Hahn
Chief Strategist: Maddie Oldfield
Strategist: Hayley Yates
Vice President of Media: Lindsay Bowen
Integrated Media Director: Jenny Leo Pearson
Media planner: Victoria Bersanti
Production company: Starfish | New York
Director: Amilcar Gómez
Associate Director: Gary DeJesus
Executive Producer: Ginita Spertovic
Line Producer: Isaac Lefevre
Unit Production Director: Kiara Gerek
Director of Photography: Jason Bunker
Wardrobe Designer: Tiffany Williams
Hairstylist: Brenton Diallo
Make-up artist: Freddy Anaya
Editing / Post: Naked City Films | New York
Editor: David Schmidt
Executive Producer: Mike Setley