Director Richard Bullock's philosophy regarding creativity in the sports industry is to keep the superhero genre away from describing athletes. Yet, in directing the story of Swiss sportswear company On's latest ad, Bullock "eventually gave in and went for it" simply because "Akwasi's story lent itself so directly to the notion of a superhero."
Seeking to inspire the next generation of athletes, the award-winning filmmaker looked at Dutch-Ghanian skeleton athlete Akwasi Frimpong's ability to never give up in following his dreams, developing a 10-minute-long video about passion, dedication, hard work, and perseverance. It chronicles the sporting journey of the skeleton athlete who did not give up on achieving his goals, not even when some unexpected obstacles appeared along the way.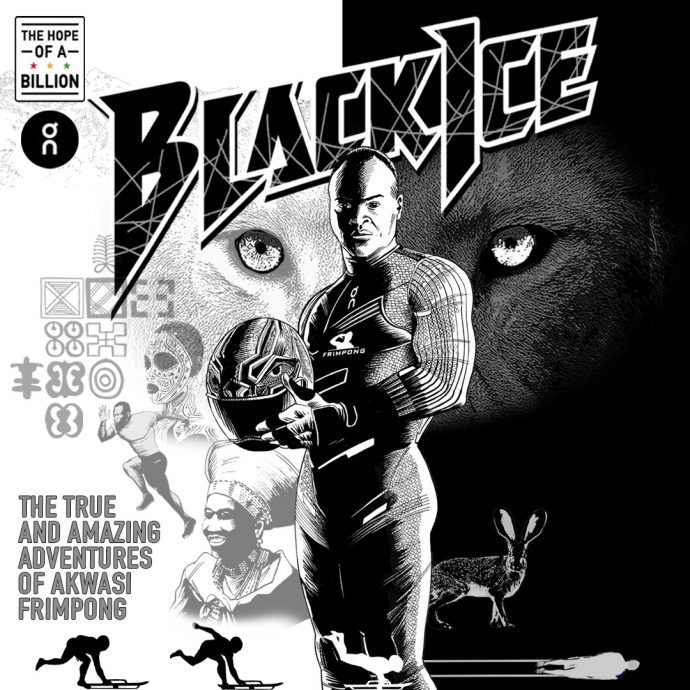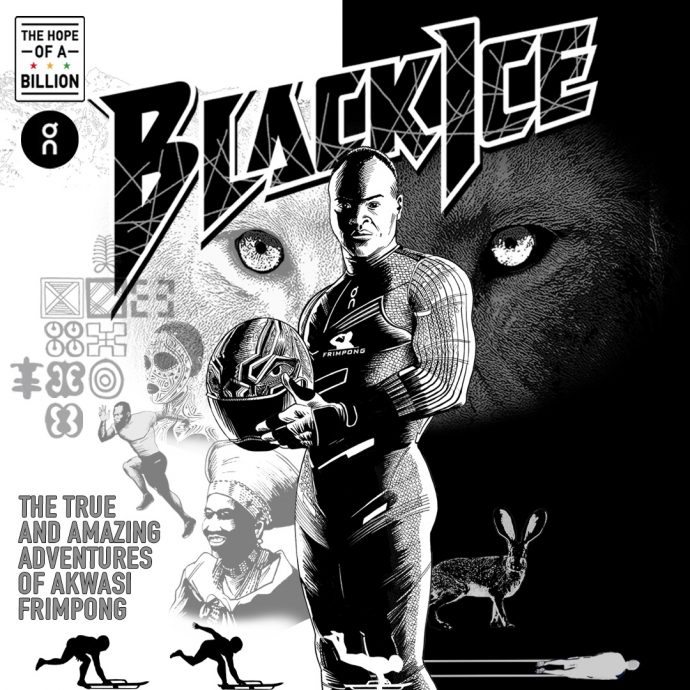 Resilience — that's the superpower the athlete has up his sleeve, ambitiously working in pursuing his Olympic dream of bringing a medal home; an aspiration that he holds not just for himself but for an entire continent as well, for "a billion of Africans who have been told their dreams are not possible." Written in the form of a graphic novel, Frimpong's remarkable story is narrated by a kid, for whom the athlete is a great source of inspiration and someone whom he admires tremendously.
Produced by Hungry Man Production, the "Black Ice" spot required more than six months of hard work and includes shot scenes in various locations across Europe and Africa. Instead of narrating the sportsman's journey by adopting a docu-style approach, the team settled on delivering a story that's resulted from a unique combination of live-action footage with graphic design and animation.
"Instead of a script or storyboard, I wrote down his story in the form of a graphic novel. I handed that to Dean Mortensen, my illustrator who was tasked with bringing it to life as a graphic novel," said Bullock. "The book itself, which was animated by Brett McManus for the film, became a character in the film, and it forced the filmmakers to think differently about all aspects of the production. 'It's uncomfortable and new for all of us,' was the response. Probably what Akwasi felt like the first time he slid head-first down an ice run at 90mph."
"'Black Ice' comprises a highly original storytelling technique that is the sum of its live action and drawn elements that is rarely seen in a filmed production of this nature," continued Feliciano Robayna, Executive Producer and Head of Sports Marketing at On. "For a long time, Akwasi's dream was simply to make it to the Olympics. Despite all the setbacks, he soon saw the power of his achievements and what they could mean for Africa. He was no longer competing only for himself or a country, but for an entire continent."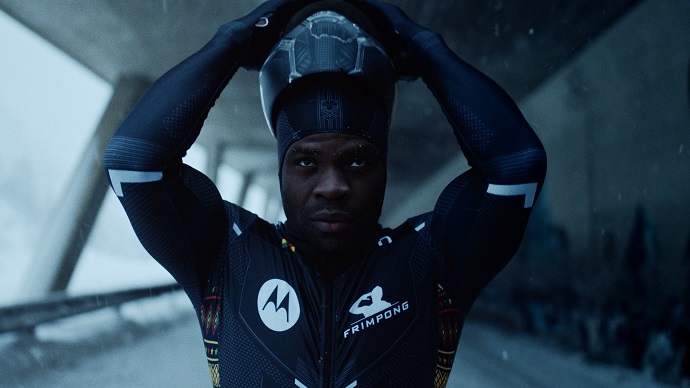 The video follows the footsteps of Frimpong, from impressing his neighbors in Ghana through his fast running to drawing former Olympian Sammy Monsels' attention, who lit the Olympic flame within the athlete. While training for the 2012 London Olympics, he suffered an ankle accident, putting his big dream in jeopardy. But making it to the Games is something that the athlete tirelessly fights for so he turned into a different kind of sport: skeleton. He focused on his new talent and qualified for the 2018 Winter Olympics.
Frimpong is the first Black male skeleton athlete in Olympic history and also the first African athlete to win an elite skeleton race. Unfortunately, an infection with COVID-19 has put his Olympic dream on pause, preventing him from qualifying for Beijing 2022.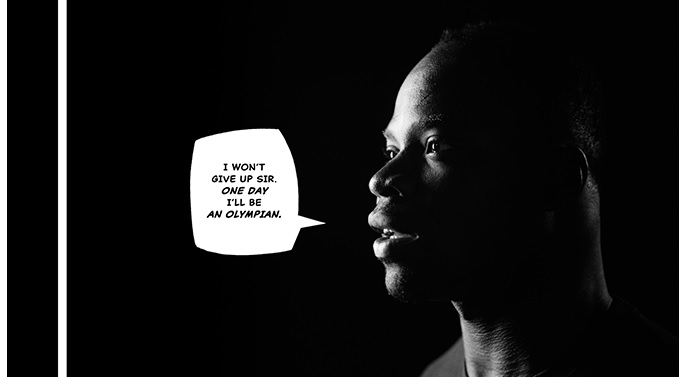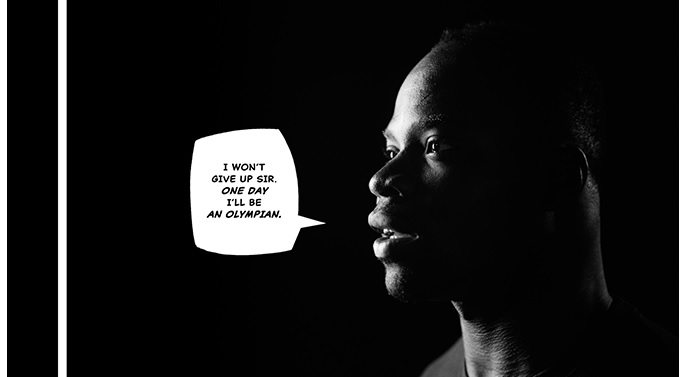 Somewhere in Africa, two kids, a boy and a girl are running to catch the bus. While on their seats, the boy takes a comic book out of his backpack. Seeing the book, the girl becomes curious and starts asking questions about what's it about. Although he believes she won't find it interesting, he starts reading from it, immediately capturing his colleague's attention. But we are pretty sure it will have the same positive effect on the audience as well…
Credits:
Client: On Running
Starring: Akwasi Frimpong
On Running
Executive Producer: Feliciano Robayna
Producer: Gessica Giulini
Production Company: Hungry Man
Director: Richard Bullock
Executive Producer: Matt Buels
Producer: Hannah Stone
Producer: Jack Beardsley
Illustration: Dean Mortensen
Animation: Brett McManus & Machines of Loving Grace
DOP: Theo Tennant
DOP: Devin Toselli
South African Unit:
Production Company: Gatehouse
Austrian Unit:
Production Company: Creative Creatures
Post Production: Heckler
Lead Editor: Andrew Holmes
Creative Producer: Coralie Tapper
Executive Producer: Will Alexander
Credits Motion Graphics: Maud Chapuis
Edit Assist: Daniel Page
Colourist: Fergus Rotherham
Music & Sound: Heckler Sound
Recording Mixer: Dave Robertson
Composer: Dustin Lau
Executive Producer: Bonnie Law
PR: Elliott Stares
PR: Jessica Hartley