In both cryptocurrency and NFT (non-fungible tokens) markets, there's a significant imbalance between men and women, with ladies being largely left out of the conversation. Hoping to tackle the gender gap this space confronts with, young artist Yam Karkai co-founded the women-focused NFT organization World of Women (WoW), directing her efforts towards bringing more visibility to women, working on making the NFT landscape a more inclusive space for all.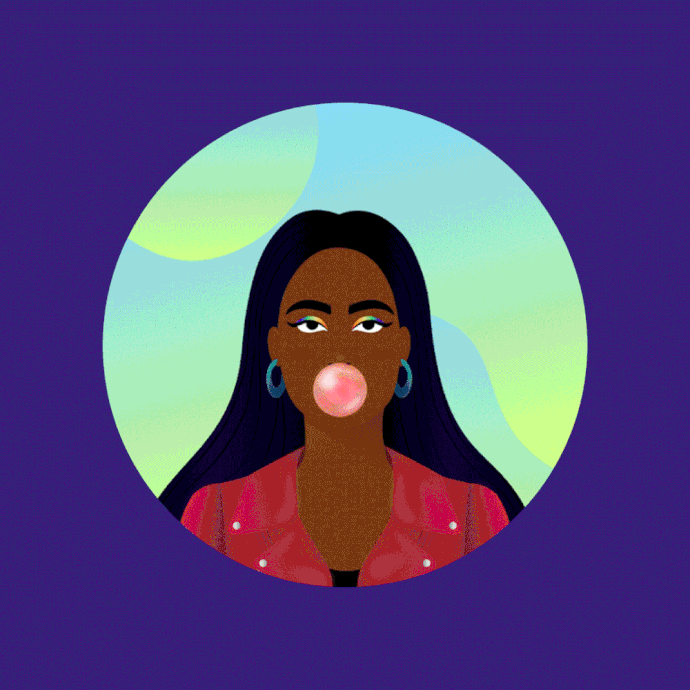 WoW started as an NFT collectible collection comprising 10,000 diverse portraits of women or tokens, generated from Karkai's artwork, each featuring unique physical traits such as the color of skin, hairstyle, eyes, clothing, etc. The collection has been applauded by many people, including notable celebrities, influencers, and women's advocates but the organization that celebrates diversity wants to bring more women to the community.
Having this in mind, WoW reached out for the New-York-based brand design studio ThoughtMatter's help, asking the creatives to design an identity system that is easy to be recognized, reflects its ambitions, and matches the brand's inclusive nature.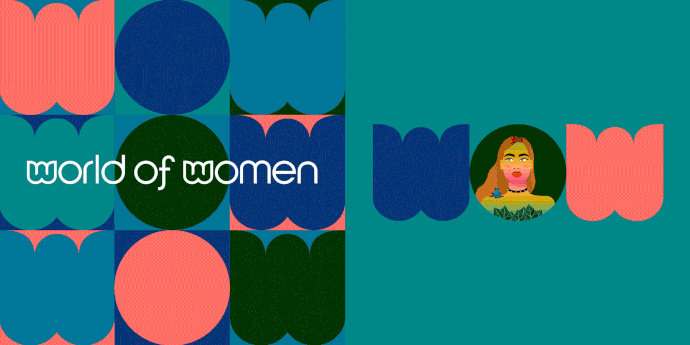 Empowering women through art and promoting diversity are the principles that keep the brand's heart pumping. It's a philosophy that's visible not only throughout its impressive token collection but which is also sewn across its new brand identity and website, for which the studio drew inspiration from the portraits themselves.
"Our team has been following the crypto and NFT spaces closely, with some actually joining World of Women and quickly realizing that there was something special about the community and mission," explains ThoughtMatter Managing Director, Jessie McGuire. "This is all new territory, which is incredibly exciting. For the entirety of modern branding, a brand has been defined as intangible. But with web3 and general-purpose technologies like NFTs as a backbone, a brand can now be qualified and collectively owned by a community that has a vested interest in its success. Plus, their mission is perfectly aligned with our own values."
Attracted to the modular nature of WoW, the studio interpreted the NFTs as independent units, eventually bringing them together to help give rise to a larger structure — an assemble that represents the brand's community and token holders, all connected by the mission to create a more inclusive digital playground for all. By embracing a structured design style, the team built an identity system that manifests as a geometric grid pattern.

The block-based grids feature the WoW acronym, with the "O" being imagined as a canvas onto which one of the portraits in the collection or other visuals are "painted" which. In turn, this approach dictated everything from the WoW logo to icons and a range of visuals executed across different brand touchpoints.
Inspired by the vibrant shades already present in Karkai's distinct art collection to define the color palette and using the NFTs as a functional part of the logo, the creative team sought to capture and amplify WoW's commitment to the mission it pledged.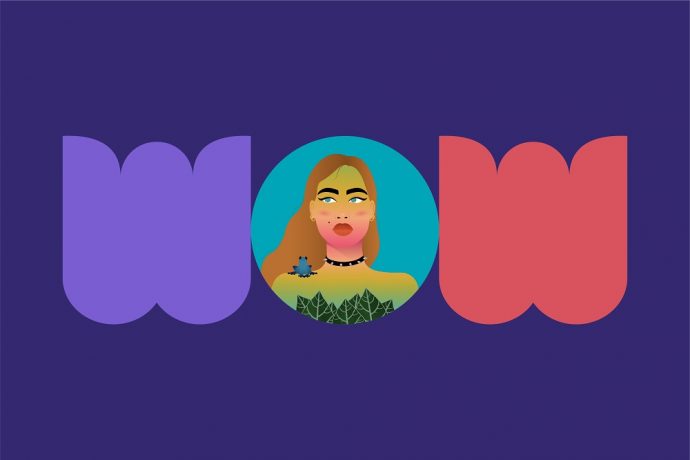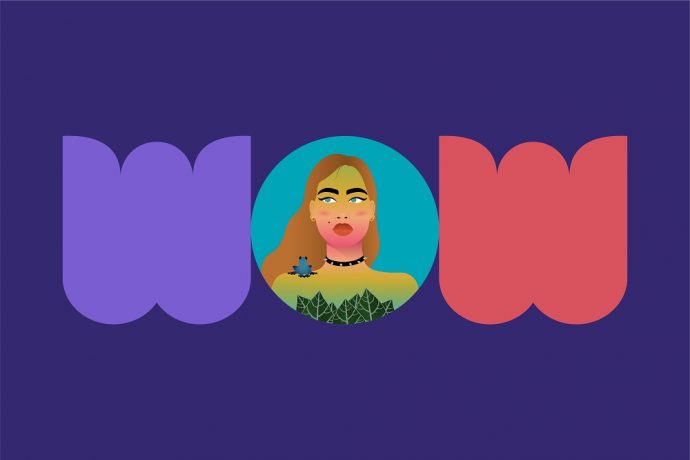 The visual identity was then used to adorn the website pages, thus communicating WoW's offering's complexity whilst also excelling flexibility and putting the community at the heart of the brand. "We wanted to plan a system that allowed for exponential growth, be it other collections, new partnerships, and collaborations, or for more community involvement and representation," McGuire continues.
"We wanted to be an established brand that bridges the gap between the digital and physical world. [We're] getting more women from outside of the NFT space interested in crypto and NFTs. [Women] see that there's a project here where they might be represented and seen," explains Yam Karkai.
World of Women launched on the night of July 27th, 2021 and, in just 10 hours, all of the 10,000 tokens have been sold. Currently, Karkai ventures into a new NFT journey, Galaxy of Women, the next chapter of the WoW collection, planned to be revealed this year.