For 17 years, the Unilever-owned brand Dove has been working on making beauty "a source of confidence, not anxiety," the company strongly believing that beauty shouldn't be dictated by size, shape, or color. Yet, women still feel pressure to conform to certain beauty standards, which makes it harder for them to celebrate beauty on their own terms.
While most women experience the society's pressure to look good, Black ladies are subjected to an unfair judgment and are discriminated against based on their hair, an issue they confront with #AsEarlyAsFive and which can manifest for a lifetime, negatively affecting young girls and women's lives. As part of its pledge to end race-based hair discrimination via the CROWN Act legislation, Dove released a new US campaign, turning the many real stories of kids and adults who have experienced discrimination into a one-minute-long video.
Directed by writer/director Aisha and created by WPP agencies Ogilvy and Swift and with research conducted by JOY Collective, the brand's "As Early As Five" film follows the story of a young Black girl facing the strict and unfair hair policies some places or institutions have. Narrated by a kid, the viewers are walked through some of our hero's life stages, from elementary school to high school and into adulthood, showcasing different people asking her to conform to the standards. But even though each stage was difficult for her, the impactful words her dad once said to her are still echoing in her mind: "I should fight for my hair. So, I am."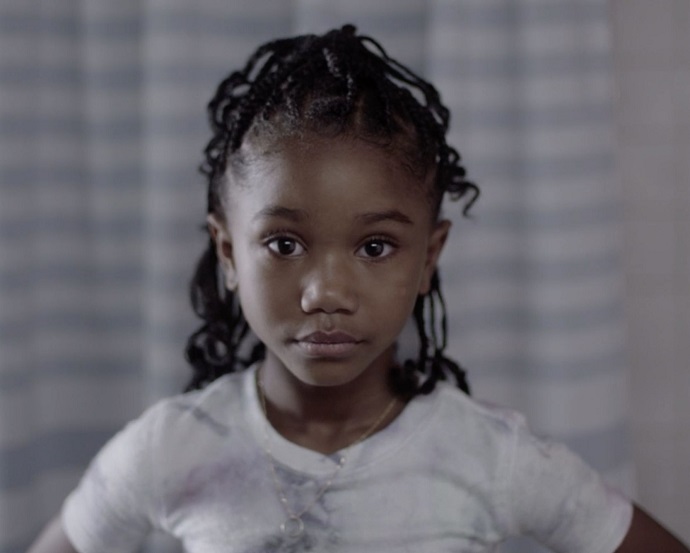 Speaking about the inspiration for this short film, Aisha explained: "With this film, I wanted to tell a story about a Black woman going on a journey and staying rooted in herself love about her hair that her father taught her."
In most states, there are no laws to protect these girls and women from being discriminated against because of the way they wear their hair. So far, the law that prohibits discrimination based on hair texture and hairstyle is adopted in 14 states. But Dove wants to pass the CROWN Act across the whole country and so, with this campaign, it asks parents, school administrators, and advocates to join its movement and sign the CROWN Act petition to put a stop to such acts and make race-based hair discrimination illegal nationwide.
Alessandro Manfredi, Dove's Global Executive Vice President, said: "'As Early As Five' is a continuation of Dove's longstanding efforts to contest harmful beauty standards. Dove believes Black women and girls should have the freedom to wear their hair how they choose without the fear of job loss or education. As CROWN Coalition co-founders committed to ending race-based hair discrimination nationwide, we'll continue to take action to help protect the 2.3 million children nationwide who are most vulnerable to race-based hair discrimination and are currently unprotected by the law."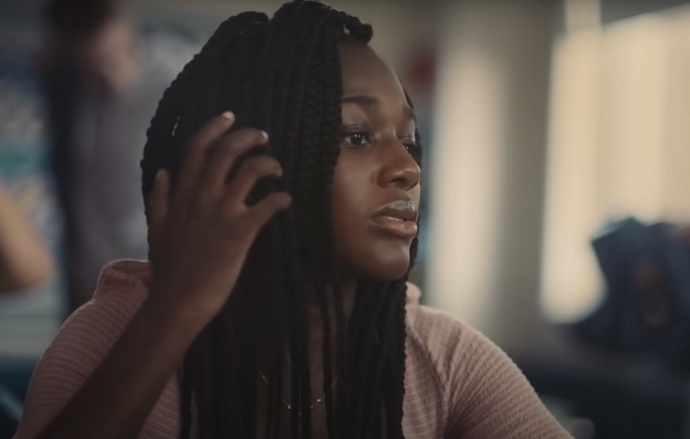 Daniel Fisher, Ogilvy Global Executive Creative Director Unilever and Special Projects, WPP, continued: "It's impossible to indicate how important work like this is and that it is presented in creative and powerful ways to share a clear message. Showing this story and knowing how it will be recognized by so many people is a delicate balance. Aisha's beautiful direction and lead on this work give me hope that more organizations and educational establishments will do the right thing and sign the CROWN Act petition."
The campaign is based on the "Dove 2021 CROWN Research Study for Girls," which found that Black girls experience hair-based discrimination in schools at a very young age. According to the study, 53% of Black mothers in the US, whose daughters have been subject to hair discrimination, confess their kids have experienced the discrimination as early as five years old. Also, around 86% of Black teens who go through discrimination have endured it by the age of 12.
Credits:
Client: Dove
Creative & Production: Ogilvy & Swift
PR/Earned Strategy: Edelman
Advocacy & Creative Consultation: JOY Collective
Paid Media: Mindshare
Influencer Strategy: Collectively