Fashion enthusiasts, here are some great news for you: Did you know that you can still manifest your style through clothes without hurting the planet? Environment advocates might disagree, as they are surely aware of the fact that fashion is one of the largest polluters in the world. But while the industry's wasteful practices are likely to go out of style, caring for the planet will always be in vogue.
So, how about you dress to impress nature? As a promoter of the circular fashion movement, Vestiaire Collective, the leading global app for desirable pre-loved fashion believes that "the planet's favorite fashion is the one that already exists." So why not use these already existing garment pieces to express not only your style but also the care you have for nature?
Teaming up with Droga5 London, the fashion B Corp has launched a new brand campaign that seeks to reintroduce its pre-loved fashion marketplace, where consumers can turn to for pre-owned luxury fashion items. Fronted by five chic models known as "The Collective" who strut the catwalk in the name of a more sustainable future in fashion, the campaign is built so that the world can hear about Vestiaire Collective's love of fashion and will make it last forever.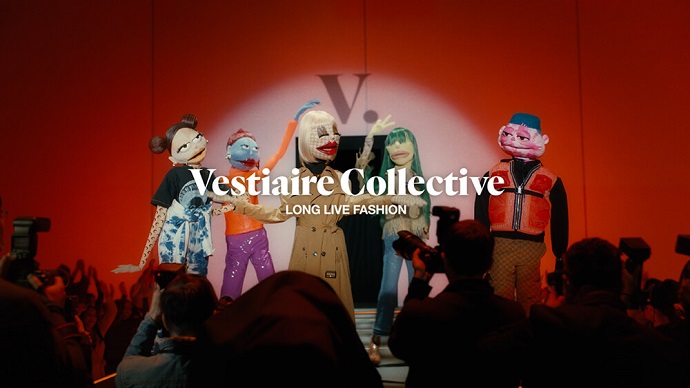 Built to reflect the new brand philosophy, "Long Live Fashion," the initiative includes TV and online films showingcasing the stylish members of The Collective confidently walking on a podium to present the Vestiaire Collective "Pre-Loved Collection." Directed by Andreas Nilsson via Biscuit Filmworks and narrated by French fashion commentator and journalist Loïc Prigent, the TV spot showcases a fashion presentation like no other: The models presenting the pre-loved clothes are actually puppets, also made from recycled clothes.
Sewn with the help of Puppets Magic studio, all of these stars have their own unique character identity to reflect the brand's diversity and the many reasons why consumers turn to its platform for shopping sessions. So, if you are looking for some inspiration, check out the wardrobes these fashionistas have: Miss Classique is all for an elegant look; Lady Green has a more rebellious style but knows that fashion's future is circular; Rich is aware about the business potential his wardrobe has; Hunter has a keen eye for vintage; and lastly, Drops, who is always open for new collabs.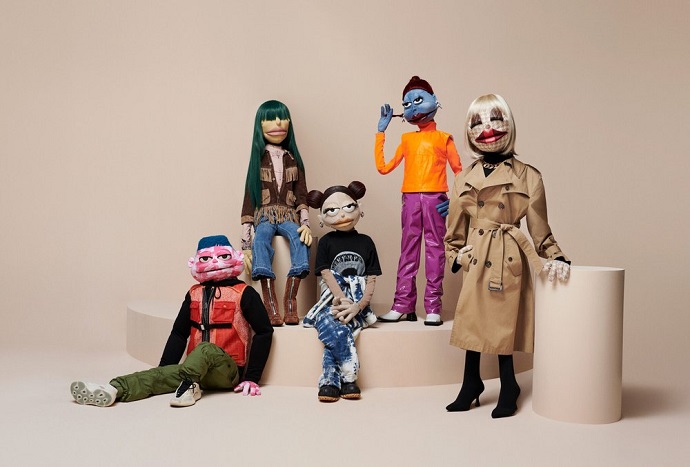 Vanessa Masliah, VP, Marketing and Branding, commented: "Our ambition, from a global marketing and branding perspective, has always been to demonstrate the brand's mission of transforming the fashion industry for a more sustainable future. Our pre-loved campaign felt like the perfect creative expression of this and gave us such a rich platform to build a bold marketing program around — allowing us to showcase our fashion and sustainability credentials in the most talkedable way, while also speaking to each member of our growing community and the reasons they choose to shop on the Vestiaire Collective platform."
David Kolbusz, Chief Creative Officer of Droga5 London, added: "Our pre-loved campaign was inspired by Vestiaire Collective's purpose-led business, a company that prioritizes circularity and resells high-end fashion. And who better to give voice to the brand than the clothes they sell, fashioned into puppets. Our collective of puppets — stars in their own right — are not only made from pre-loved clothes but they also model them — the ideal representation of this wonderful business."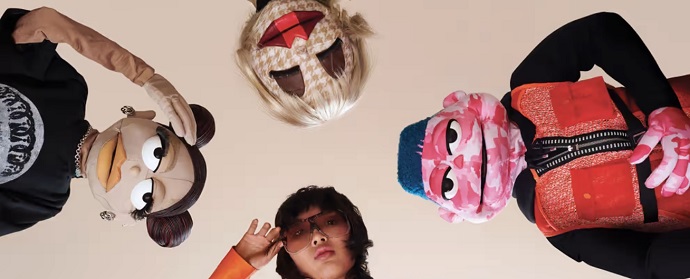 So, if you were to choose between your passion for fashion and care for the planet, which one would you give up? With this campaign, Vestiaire Collective brings fashion to life (literally!) to show that one doesn't need to quit on fashion to show that they do respect the planet. If the right choices are made, one can enjoy fashion and keep nature safe, all at the same time.
Running on TV in France and Italy, the film is accompanied by photography stills showingcasing the puppets posing alongside a diverse group of models. Behind these inspiring images is British-Ghanaian photographer Campbell Addy, whose work can be admired on OOH as of March 21st. The initiative will also run online globally across the brand's social channels and in digital media in the US, the UK, Spain, and Hong Kong.
Credits:
Client: Vestiaire Collective
VP, Marketing and Branding: Vanessa Masliah
Head of Brand: Raphaël Bittner
Creative Director: Valentin Lefevre
Agency: Droga5 London
Chief Creative Officer: David Kolbusz
Executive Creative Director: Shelley Smoler
Creatives: Ashley Hamilton, Sara Sutherland
Head of Production: Peter Montgomery
Producer: Jessie Gammell
Art Buyer: Katerina Gharraph
Senior Assistant Producer: Manon Rees
Design Director: Stephanie McArdle
Senior Designer: Stephen Taylor, Alasdair Griffiths
Head of Studio: Tim Larke
Head of Strategy: Damien Le Castrec
Strategy Director: Francesca Zedde
Joint Managing Director: Rebecca Lewis
Senior Account Manager: Matt Brown
Film Credits
Puppet Makers: Puppets Magic
Production Company: Biscuit Filmworks
Director: Andreas Nilsson
Executive Producer: Rupert Reynolds-MacLean
Producer: Kwok Yau
Cinematographer: Thomas Hardmeierr
Production Designer: Alexis Ross
Stylist: Sam Ranger
Editing Company: The Quarry
Editor: Ben Jones
Post Company: Electric Theater Company
VFX Lead: Iain Murray
Colourist: Hannibal Lang: BaconX
Sound Company: 750MPH
Sound Designer: Sam Ashwell, Michaelis Anthis
Music Composer: Murphy / Howard
Vocalist: Elisabeth Troy
Music Writers: David Kolbusz, Ash Hamilton, Sara Sutherland, Michaelis Anthis Music Supervisor: Soho Music
Stills Credits
Photographer: Campbell Addy
Production Company: CLM
Executive Producer: Thu Nguyen
Producer: Cai Lunn, Teodora Budimir
Talent: Goi Manase, Jess Maybury, Dahan Phuong Oanh
Stylist: Sam Ranger
Set Design: Afra Zamara
Casting: Mischa Notcutt
Hair: Virginie Moreira
Makeup: Ammy Drammey
Puppet Makers: Puppets Magic
Puppeteers: Kim Scopes, Douglas Rutte